Our Nomadnoos big bag is the perfect companion to take with you a variety of knitting projects while you are traveling. The bag is handwoven in Bhaktapur and sewn, dyed and printed in Katmandu. When empty this bag folds easily to neatly fit in tight spaces. The cotton handles allow you to comfortably carry the bag either over the shoulder or as a tote.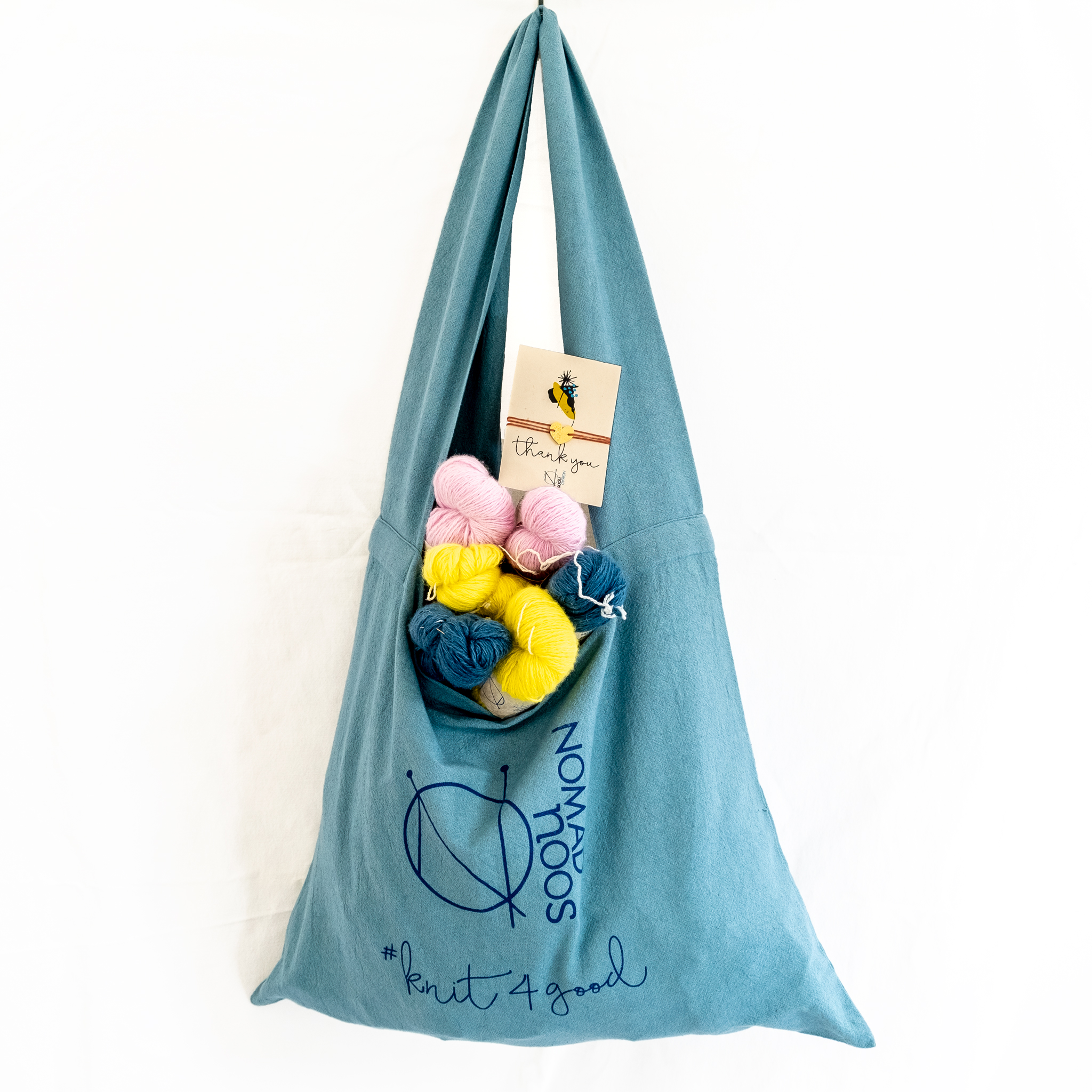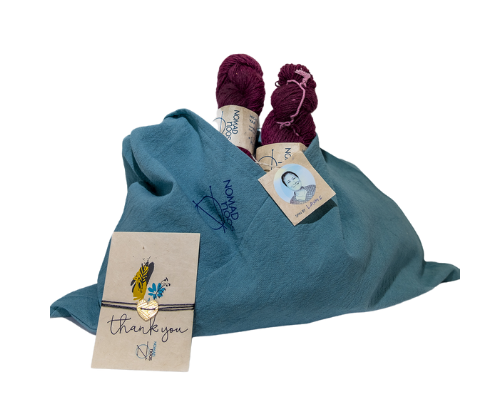 Our small knotted triangle bag is perfect to separate your knitting projects or just to bring it in as a small bag for your little cast on projects. Woven by hand in Bhaktapur, it is dyed and printed in Kathmandu.
Thank you card & Bracelet
You want to send or give a small present and thank you to someone you care about? This Thank you card & bracelet will do it! Made from Lokta paper a Nepalese handmade paper made from the Daphne plant, printed by hand in Kathmandu and a small bracelet made from brass by experienced artisans.